Commercial Security
Safeguarding Your Assets
Whether you are a multi-location national enterprise or an independent local business, we have a team focused on providing customized security solutions to meet your safety and security needs.
Our solutions include employee safety, intrusion detection, video surveillance, access control, cash management and GPS vehicle tracking.
24/7 Alarm Monitoring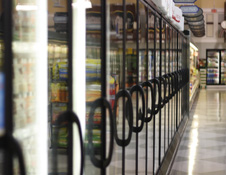 Quality
Our central monitoring service meets the highest security standards as it is ULC listed and inspected.  Typical signals include detection of intrusion, fire, panic, environmental (temperature and flood) and remote video monitoring.
Supervision of Equipment
Critical equipment such as refrigeration units may be monitored for hi/low temperature or compressor malfunctions in order to prevent damage and loss of valuable perishables.
Employee Safety
To enhance employee safety and in response to labour standards, we monitor 'work-alone' environments along with responding to holdup or panic situations.
Video Surveillance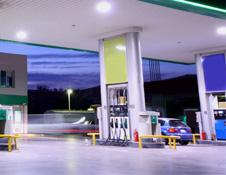 Video surveillance is a critical management tool to monitor and safeguard your business assets.
Our security specialists focus on developing customized solutions using the latest technology.
Cash Management Solutions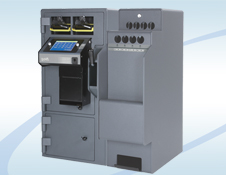 Reduce cost and shortage by implementing a cash management solution.
As an authorized Tidel dealer, we offer solutions which provide the ability to electronically "command and control" cash operations resulting in full accountability. 
These systems minimize everyday accounting burdens, allowing your managers and employees to spend more time with customers and less time managing money.
Applications
Robbery Deterrent
Internal Shrink Controls
Retail Cash Control
Safe Receipt Storage
Cash Dispensing
Replenish Cash for Register (POS)
Learn more by visiting www.tidel.com.
GPS Vehicle Tracking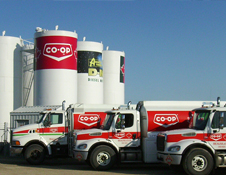 Manage risk and efficiency by adding GPS tracking to your vehicle fleet.
Critical real-time location, history and alert information along with 2-way communication may be accessed through our secure web service from any web-enabled computer, tablet or smart phone.
Access Control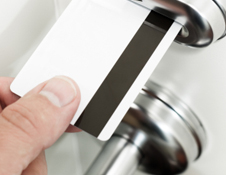 Access control provides enhanced security by controlling and monitoring access to sensitive areas, information and assets.
Access control is an effective complement to both intrusion and video surveillance systems.